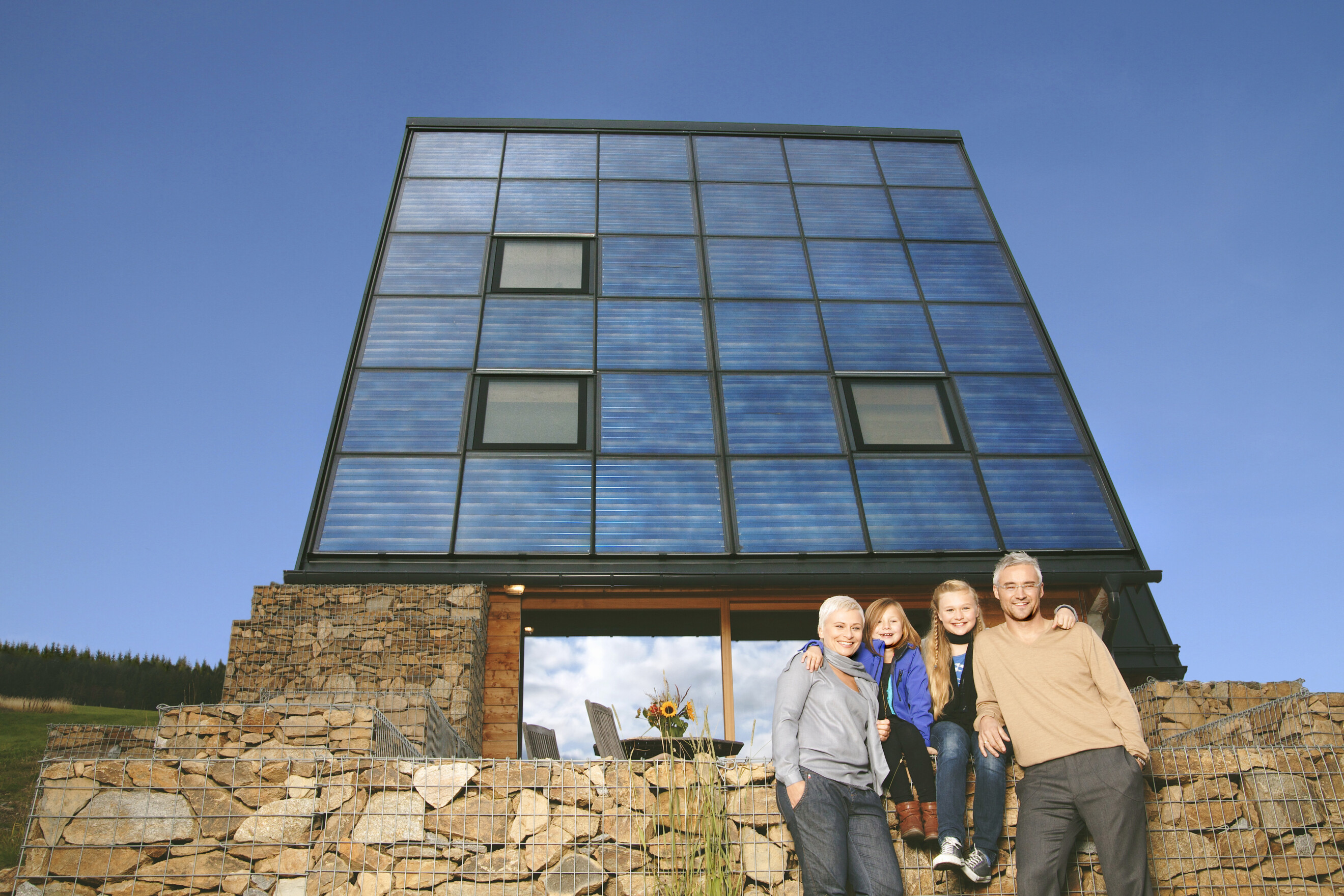 The installation of solar heating systems experienced a strong upswing last year. With a 26 percent increase in the German market and 643,500 square meters of newly installed solar collector area, the downward trend of recent years was halted and a turnaround was initiated.
In 2020, around 83,000 new solar thermal systems were installed, compared to around 71,000 in the previous year. The average size of solar thermal systems has also increased. Overall, this brings the total number of solar thermal systems installed in Germany to around 2.5 million. This was announced today by the Federal Association of the German Heating Industry (BDH) and the German Solar Association (BSW).
The two associations see the main reason for the positive trend as being the significantly improved "Heating with Renewable Energies" subsidy program that came into force at the start of 2020 as part of the climate package. The program promotes, among other things, the combination of gas condensing boiler technology and a solar thermal system with a maximum rate of 45 percent. "The subsidy program is a complete success for climate protection," emphasizes BDH President Uwe Glock. With a view to the ambitious climate targets, it is now important to ensure that the subsidy is financed through.
"The signs continue to point to growth. The business climate in the solar industry is at its highest level in over ten years. In the fourth quarter, we even registered an increase in sales of almost 50 percent. Demand for solar subsidies has recently tripled. The trend toward solar heating will continue this year. For more and more consumers, having their own solar system is becoming a sign of ecological and economic common sense," says BSW CEO Carsten Körnig confidently.
Since January 2021, the German government has combined all subsidies for energy-efficient buildings and climate-friendly heating systems in the new Federal Subsidy for Efficient Buildings (BEG). The subsidy rates, which were raised significantly last year, remain valid. For example, if an existing heating system is retrofitted with a solar thermal system, the operator receives a subsidy of 30 percent of the eligible costs. If an old oil boiler is replaced with an efficient gas-solar heating system, a subsidy of 40 percent of the purchase and installation costs beckons (see also attached chart). At the same time, the use of fossil fuels is likely to become increasingly expensive as a result of annually rising minimum CO2 prices.
Background
Solar thermal systems can be combined with almost any conceivable heat generator, such as a wood boiler, a heat pump or a gas condensing boiler. With a common collector area of 10 to 15 square meters and good insulation of the house, up to 30 percent of the heat demand can be covered. With the help of large hot water tanks and larger collector areas, a coverage of 50 percent can be achieved.
Short information films on solar heating modernization can be viewed on the BSW YouTube channel at https://www.bsw.li/2rO45eC (solar and natural gas) and https://www.bsw.li/2QtT2F9 (solar and pellets).
This might also be of interest to you
Berlin conference brings together key stakeholders in the global energy transition
Transatlantic cooperation in energy cooperation back with renewed vigour
Number of solar power storage systems grew by around 50 percent for the third year in a row – German…
Solar boom on private rooftops
In 2020, 184,000 new solar power systems with a capacity of almost five giga-watts were installed in Germany (previous year:…